Saturday 25th March saw the launch of our Walks & Talks Programme. First off was artist in residence Deirdre Nelson walking from Alyth to Bridge of Cally with a group of walkers.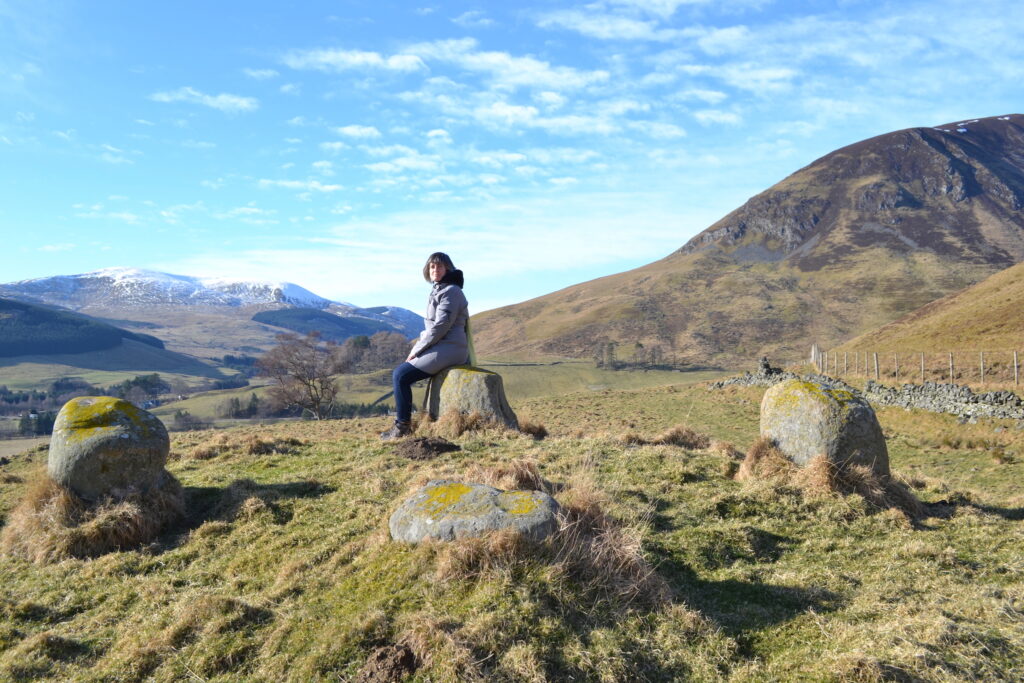 Coming up are 14 other walks and talks spreading over seven months and running into September all arranged to share the rich diversity of the arts, culture & heritage of the Cateran Trail.
Participants can find out about one of the areas' greatest treasures, the Laing Photographic Collection, hear Andy Wightman MSP talk about the history of the commons in Scotland, join artist in residence Deirdre Nelson to learn what drives her work, listen to some of Scotland's greatest experts on Scottish Hill Forts, Caulfeild's Military Roads and Pictish Settlement in Eastern Perthshire and delve into old maps of the area.
There are also numerous opportunities to walk some of the most breathtaking parts of the Trail with artist in residence Deirdre Nelson & discover the secrets of this ancient landscape guided by Gavin Lindsay from Perth & Kinross Heritage Trust. The walks & talks programme runs through until September 2017 and details, including booking details can be found on the website www.commonculture.org.uk
You can find out background on each event and details on how to book by going to this part of the site here.
And you can download the walks & talks leaflet here.
2017 is the Scottish theme Year of History, Heritage and Archaeology and we are grateful to Perth & Kinross Heritage Trust for their help in planning and delivering part this programme for us and for leading our guided walks.