A new tartan which honours Perthshire's berry-growing heritage has been unveiled by a local weaver.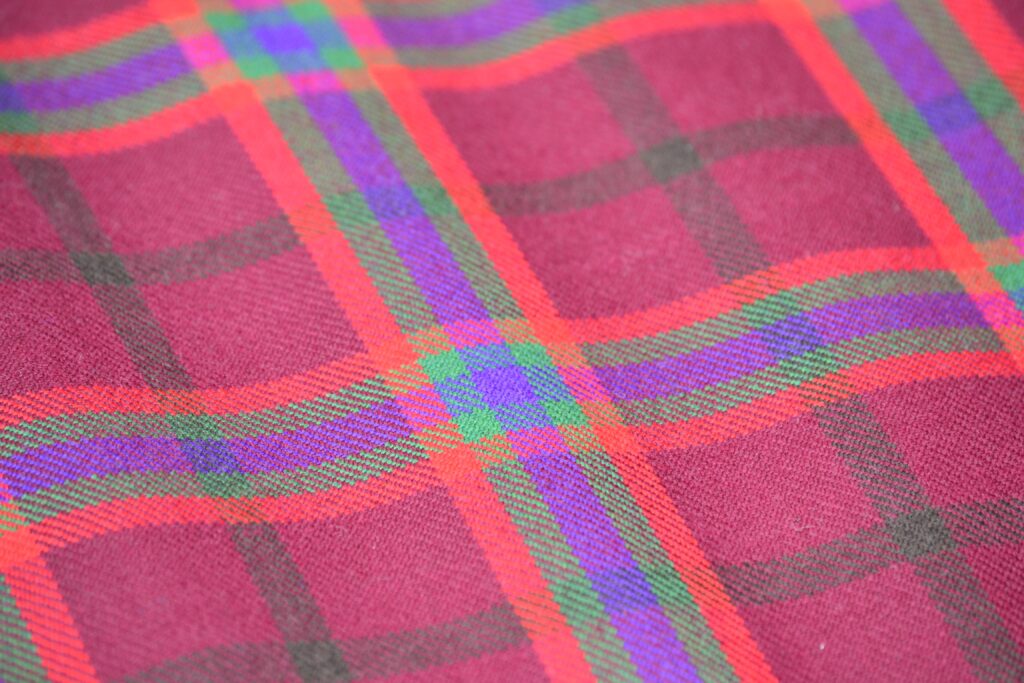 Photo by WarpWeftWeave
Called Blairgowrie Berries and Cherries, the fabric, is a vibrant mix of pinks, purples and greens.
It was designed by weaver Ashleigh Slater and is registered to local fruit growers Thomas Thomson (Blairgowrie) Ltd.
The area around Blairgowrie, which is on the Cateran Trail, has become synonymous with the growing of soft fruit, which has been cultivated in the region since the early part of the 20th Century, leading to it being nicknamed Berry Town.
You can read the full story on the Courier website here.