Image, courtesy of the Laing Photographic Collection
Starting in late 2016, through 2017 and into 2018 you will be able to experience arts, cultural and heritage activities & events all around the Cateran Trail which will inspire you to think about & celebrate our 'common wealth'.
Following a successful fundraising campaign, we'll be delivering three very exciting projects all drawing on the Cateran Trail's extraordinarily rich common wealth of heritage and all co-inciding with the 2017 Year of History, Heritage and Archaeology here in Scotland.
Each project will offer local people and visitors new ways of interpreting and learning about the area's rich local heritage: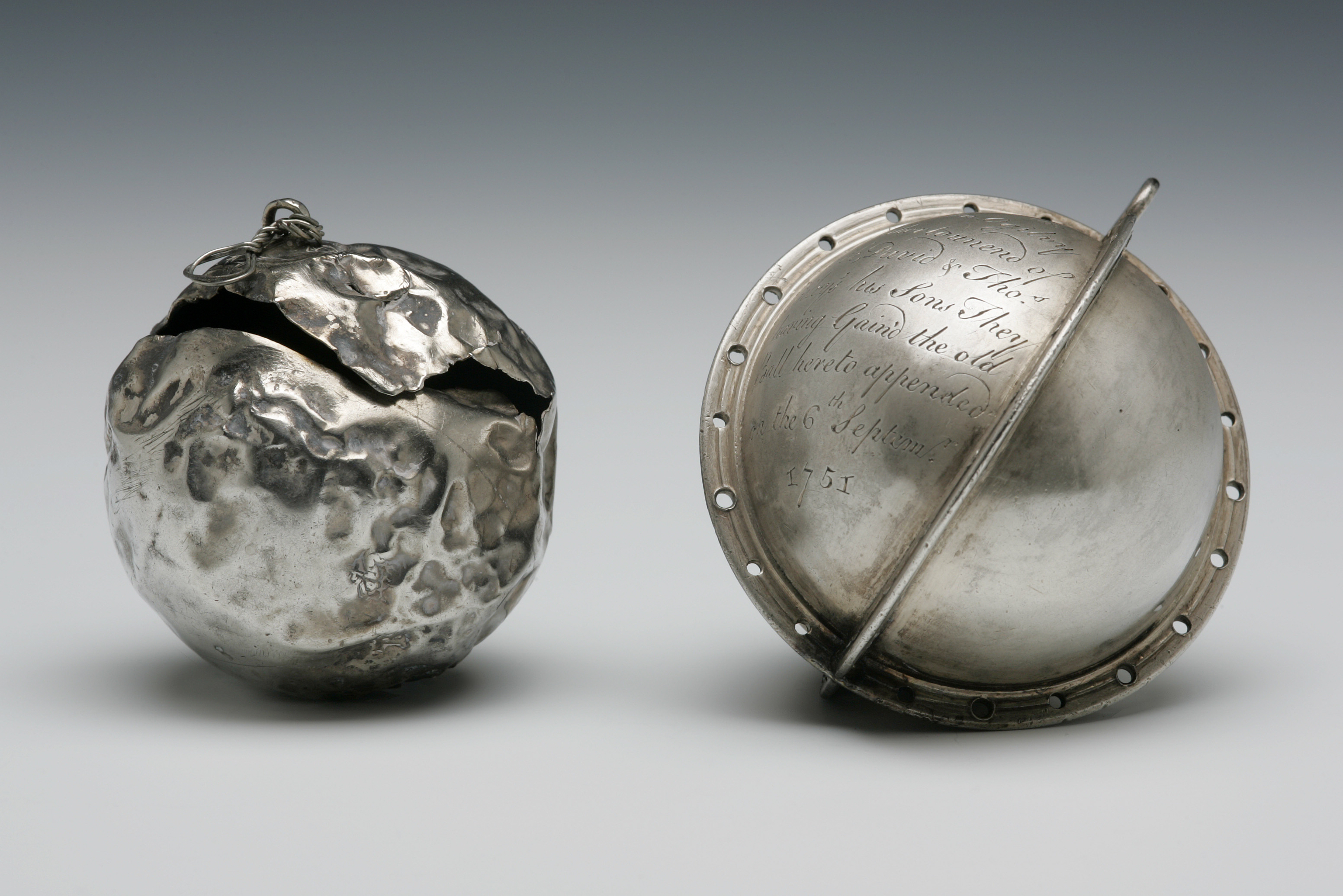 The Silver Ball of Rattray, Photo courtesy of Perth Museums
The Story of the Cateran Trail in 100 Objects will launch in November this year with a campaign to crowdsource ideas for 100 objects that tell the story of the Trail's history right up until the present day. Folk who live and work around the Trail and those who visit will be asked to propose people, places and landscapes and objects associated with them, that they believe tell an important part of the story of this part of Scotland. The final 100 Objects will be chosen by a Community panel Chaired by Councillor Bob Ellis and will form the basis of a new booklet, an Exhibition at Alyth Museum, new itineraries aimed at visitors the area and a set of teaching resources for local Primary Schools.
Barry Hill Iron Age Fort, photo courtesy Perth & Kinross Heritage Trust
New aerial photography of the Trail and new place name research will act as inspiration for the second project called Common Ground. An artist residency led by one of Scotland's foremost contemporary textile artists, Deirdre Nelson, will offer local people of all ages the opportunity to take part in workshops to design a new Cateran Cloth using the photos and place names. These workshops will culminate in the exhibition of the newly designed cloth and its sources of inspiration at the A.K. Bell Library in Perth and at other venues around the Cateran Trail. Perth & Kinross Heritage Trust, who are undertaking the aerial photography and place name research, will also be leading a series of walks and talks about the area's rich archaeological and cultural heritage in local venues.
Marian Bruce, Producer of The Story Box in Alyth Town Square's Red Telephone Box, photo courtesy of The Courier
The Story Box will transform a decommissioned red telephone box into a community-led audio art installation in Alyth Town Square, which captures oral histories of the people of Alyth. In a similar way to Dr Who's 'Tardis', the iconic red telephone box will allow the user to hear stories from four different eras, including the most recent catastrophic flooding events in Alyth in July 2015.
You can find out the full schedule of activities in 2017 here.
If you would like to talk to us about our plans or if you have an idea you would like to propose, please get in touch.
If you would like to be on our mailing list please give us your details via the sign up at the bottom of this page. Alternatively you can follow us on twitter @cateranscommon, Facebook and Instagram.
"Art can bring us back to consciousness, sometimes quietly, sometimes dramatically, but the responsibility to act on what we find is ours." Jeanette Winterson